The "Million Vet March" in Washington D.C. appears to be escalating as reports of barricades being torn down, police in riot gear and snipers being deployed, and a growing crowd at The White House chanting for its shut-down suggest the people are growing restless.
Great to see someone else gets it…
Create a better system/life and make the current one obsolete.  Applying energy against POWER only results in GIVING it MORE POWER.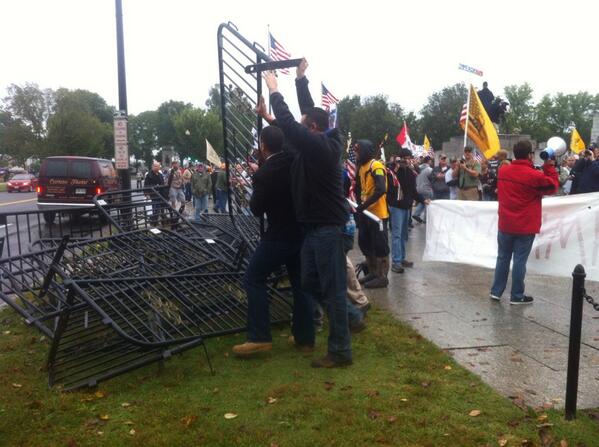 Yes my friends, those are snipers at the ready atop the White House as the crowds gather…
The government shutdown is a good thing since it's the only thing holding down our nation's ever-increasing debt and deficit. However, blocking off monuments dedicated to men who fought and died is a crime. WE THE PEOPLE own the damn parks and we don't need government permission to set foot on them.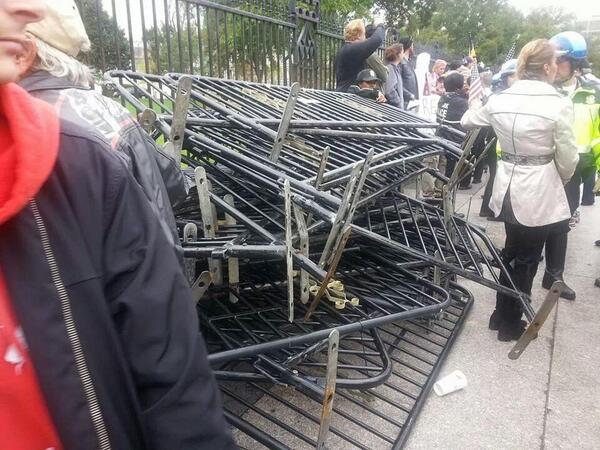 Obama admin hired more people to keep these places closed than to keep them open. Then they had riot police go in. If that's not an insult I don't know what is! So when these people protest, they have every right to. They're not going to wait until a republican president is in office to protest it'll be too late then, they're going to protest NOW when this is happening. Don't be upset because this a smear on your dear leaders legacy and time in office, that is a paltry cause by comparison.