Seriously, Peter King from New York needs to get out of Congress because his feelings are hurt to easily. This morning King jumped on MSNBC's Democratic Magazine show Morning Joe, to speak on how things were going in New York with the Hurricane Sandy recovery. King quickly called out Marco Rubio for fundraising in NY after voting against the Sandy Aid Bill (btw…that had a lot of pork baked in that King will not tell the people of his state.)
httpvh://www.youtube.com/watch?v=fpEO-KmKnQE
While speaking directly about the delay in receiving the funds and getting other projects approved; King did note the following:
"We're fighters and nobody wants to whine and be a perpetual victim," he noted, adding, "All we wanted was to be treated the same way that we treated the victims in Mississippi and Alabama and Florida."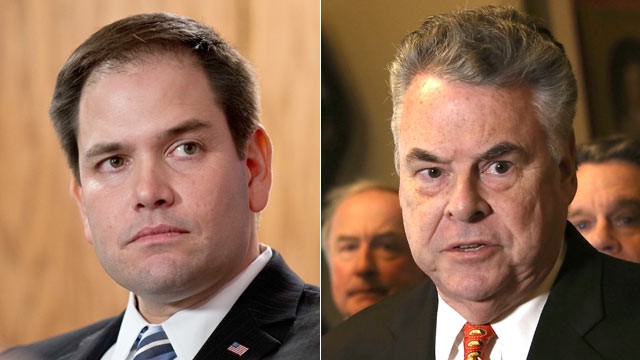 But then his "girly-man" tendencies appeared and he started jumping on Marco Rubio who is from Florida with this statement:
"By the way, guys like Marco Rubio in Florida — all the money your people got in Florida over the years, and this guy has the nerve to vote against money for New York and then come up here and try to raise money? You know, you can forget it."
What really makes this bad is that King hasn't spoken to Marco Rubio about this one on one. He goes on TV and spread his hateful feelings. My friends, we don't need people like this in Congress. There is a term for this that I heard while growing up that sums up this entire morning interview — BACKSTABBING!
[fbcomments]