President Obama has unilaterally delayed 17 parts of the Affordable Care Act, in Direct violation of statutory deadlines and mandates. Why does he object to the CONGRESS negotiating a delay in the individual mandate.
Why doesn't President Obama allow the average family and individual the same one year delay for mandatory enrollment that he unilaterally allowed large employers and small businesses?
That's hardly "extracting a ransom" – that's fighting for average Americans!
"I didn't come here to shut down the government," Boehner said, moments before the House voted on the GOP's latest continuing resolution, which includes a one-year delay of Obamacare's individual mandate. "The American people don't want a shutdown, and neither do I."
The Ohio Republican defended his party against allegations that they are willing to shut down the government over the president's signature health care law, before referencing a recent phone call with Obama.
httpvh://www.youtube.com/watch?v=JvvSHcNB-ng
"I talked to the president earlier tonight: 'I'm not gonna negotiate, I'm not gonna negotiate, I'm not gonna do this,'" Boehner said, mimicking Obama.
His speech was met with applause from Republicans in the chamber.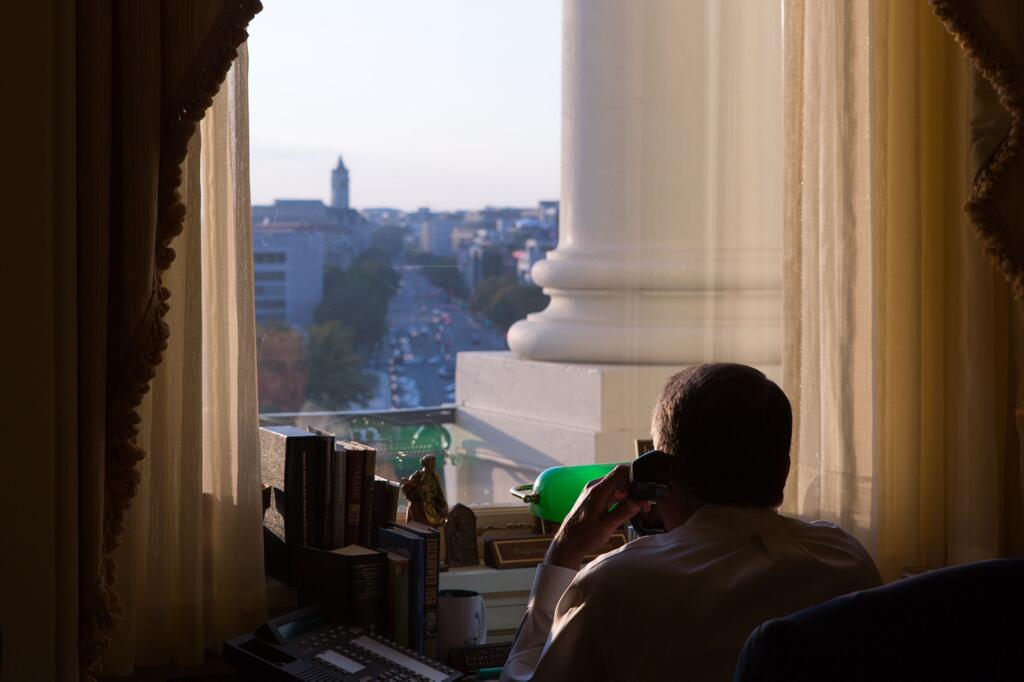 The president called Boehner earlier in the evening, as the clock continued to tick toward a government shutdown. The two spoke for nearly 10 minutes, Boehner's office confirmed, albeit without any breakthrough on funding the government.