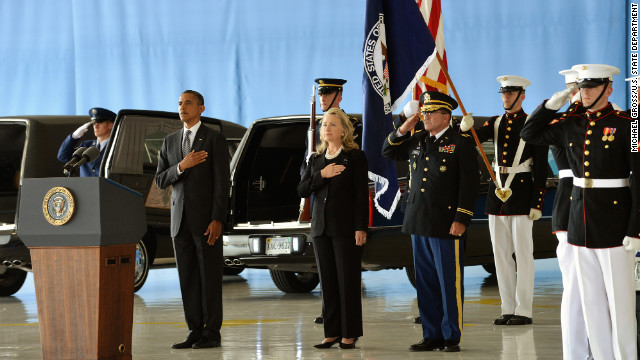 Benghazi, Libya (CNN) — Three days before the deadly assault on the United States consulate in Libya, a local security official says he met with American diplomats in the city and warned them about deteriorating security.
Jamal Mabrouk, a member of the February 17th Brigade, told CNN that he and a battalion commander had a meeting about the economy and security.
He said they told the diplomats that the security situation wasn't good for international business.
"The situation is frightening, it scares us," Mabrouk said they told the U.S. officials. He did not say how they responded.
Mabrouk said it was not the first time he has warned foreigners about the worsening security situation in the face of the growing presence of armed jihadist groups in the Benghazi area.
The main building in the compound is in charred ruins.
The suite where the body of the ambassador was found was protected by a large door with steel bars; the windows had steel bars.
His body was recovered after looters broke into the room. It appears his security detail left him in the room while they tried to deal with the attack.
Via CNN