Soledad O'Brien in trying to make a name for herself on a failing 24-7 News show, has become probably something that she never thought – A parody. In attempts to gain respect through hard word and outstanding achievements, black media pundits have been placed on TV to speak on behalf of the administration and do things that white reporters and pundits can't do or speak.  I have even had my run-ins with Soledad on Twitter in which I was soon blocked after she got tired of question after question regarding her bias reporting and how it looks to regular America.
Don't get me wrong, Soledad O'Brien has lifted herself into the abyss with her defense of President Obama to the point she doesn't know what she's talking about or she has just read up on the subject and can't get it right when speaking as in the case of Joel Pollack from Brietbart. Pollack easily destroyed O'Brien on her own TV show that it looked almost too easy. Soledad just had an interview with Romney surrogate Former Governor John Sanunu where she tried to do the same thing she did to Pollack receiving the same results:
[youtubegallery]
http://www.youtube.com/watch?v=sff5QFZWczs
[/youtubegallery]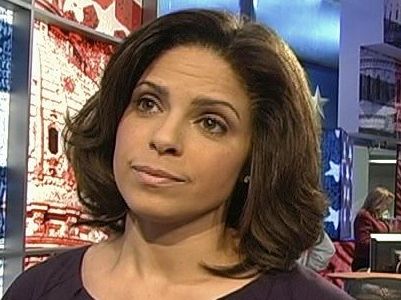 Doesn't it seem that once again O'Brien goes on the attack and and still gets owned in the exchange. It seems to me that either Soledad isn't properly prepared or she just can't defend Obama's record and has to shield him by trying to reach out at the opponents faults making him/her feel small.
O'Brien does a show on CNN called "Black in America" where she tries to play on wanting to know how black feel on different issues as she seems concerned about their plight. During a private meeting, Soledad O'Briend stated that Rev Jesse Jackson, who I affectionately called Jesse Jackass had an complained about the relative lack of publicity that CNN was giving to it's black personalities. Jackson stated that there were no black anchors at CNN and Soledad interrupted him saying that she was the anchor of America Morning. Jackson reached over and tapped a spot of skin on her right hand, shaking his head stating:
You don't count – Jesse Jackson stated to Soledad O'Brien regarding lack of black anchors at CNN
Since then O'Brien has tried to make her mark in defending Obama as wrong as he has been throughout his presidency. This approach has made it tough to get good stories and easy to discount her as a source for real solid news.
I do not respect Soledad as a journalist period. You can watch her on various interviews below and how she conducts herself and I am sure you will come up with the same conclusion I did.
[youtubegallery]



[/youtubegallery]