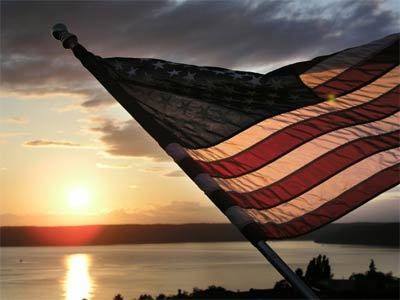 For those of you that haven't had the privilege to serve in the United States Military, to love this country, I mean truly love this country that we were born in and have been afforded the opportunity to serve her by protecting her shores from all forms of danger – foreign or domestic is something that might not be able to fathom. And if you do, add forever and multiply that with infinity and you might reach that level of love (smile). In the following video Mitt Romney produced a great ad regarding Raising the Flag.
It seems in today's world, Liberals or shall I continue to bring up that political party have decided that instead of immigrants legal and illegal coming to America for the love of being free and abiding by the laws of this land want to incorporate and almost remove our current laws and borders to satisfy them and that's not right.
I would like for you to play one of  my favorite Songs – America The Beautiful sung by Ray Charles. If you can watch without a tear, you are a better person than me…..God Bless!!