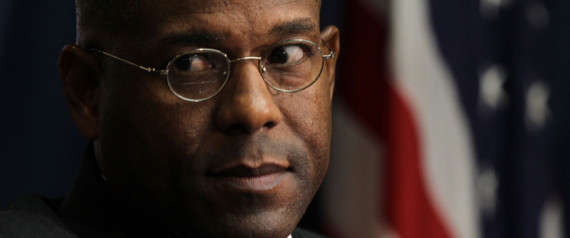 On Monday, Obama donor Bill Maher called the Republican Party the "party of the apes" and said Rep. Allen West (R-FL) should be taken to a mental hospital, Politico reported.
"[T]he idea that the blame for our government's dysfunction is equally shared by the parties just is a giant, steaming mound of horsesh*t and anyone who has paid attention to politics over the last 20 years knows it. Or as I like to call it, 'The Rise of the Party of the Apes,'" Maher wrote on his blog.
Later, he attacked Rep. West for saying some Democrats are communists.
"Seriously," Maher wrote, "take him to the padded cell and give him 20 CCs of the high test."
He added:
"And not one Republican said, 'Allen, come on. You're making us look dumb.' Not one of the Republican candidates for president said anything. Because in today's Republican Party, that's not even edgy anymore. They probably saw him later on and were like, 'Word, Allen. Word.' Because that's how they think black people talk.
"Maher will, however, pay no price for this. Crude, left-wing hitmen who pump $1 million into a pro-Obama super PAC rank higher in the media's politically correct pecking order than apostates like Allen West who dares to be a conservative patriot while wearing black skin," John Nolte wrote at Breitbart.com.
Story found at Washington Examiner