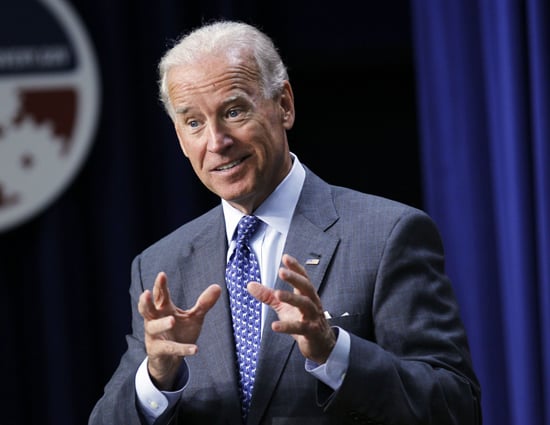 Biden is the Uncle that won't shut up. Everyone has an Uncle that will say just about anything to get noticed or feel relevant and Biden has opened his mouth to once again sound stupid as an onion. Even though it was said that Biden was joking, Biden probably didn't think he was.
At a Democratic fundraiser for Washington senator Maria Cantwell in the Seattle Westin hotel last night, Vice President Joe Biden said that "Republicans have changed the law so you get arrested if you do vote," according to a pool report. Biden, the pool report states, was "apparently joking."
But the vice president pointed to states like Pennsylvania and Ohio to back up his point.
Here's the context, via the pool report:
Recalling a story that Cantwell had told as she was introducing him about crying as a little girl because she thought one of her neighbors had said she wasn't going to vote and Cantwell feared she would be arrested, Biden said it wasn't much different today. "Republicans have changed the law so you get arrested if you do vote," he said, apparently joking. He cited efforts in Pennsylvania, Ohio and elsewhere "to essentially try to intimidate people, taking people off the roles."

"This is not your father's Republican Party," he said. 
The Democrats speak like this, spewing lies in public places and then want to come to the table to work out agreements in good faith.  This was an out and out lie predicated by the Vice President of the United States and shouldn't be allowed to stand. Biden should be called out for being a liar and if the media won't do it, give me a bigger megaphone and let me!